| | |
| --- | --- |
| | News and Events |
| | |
| --- | --- |
| | CONTACT |
Gyan Vihar Public School
Bhensoda Mandi,
Teh-Bhanpura,
Dist.-Mandsaur (M.P) 458778

Phone : 07427-237533
Mobile No: 09414771619, 09928352090
Email-Id : gvpsschool@gmail.com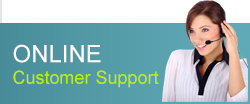 | | |
| --- | --- |
| | Salient Features |
Apart from education programmes students shall be provided opportunities and guidance to explore their talents and skills.

Individual attention is given for over all personality development with value education.
Location of school campus is ideal and free from all types of pollutions. Our environment frendly campus provides a natural ambience for learning.
Well lit cozy airy rooms with standard size and facilities required by CBSE norms.
Apt, attractive and user friendly Furniture is provided in each class room in proportion with the number of students.
School building is constructed and looked after in such a way that the sanitation facilities also do not create any untidiness .
Separate toilet facilities for both boys and girls.
Play grounds for indoor and outdoor games are available at the school campus.(Volley ball court, Table Tennis room, football ground, Badminton court, etc ).
Nursery and pre-primary play grounds are also available with in school campus .
Extra curircular and Co-curricular activities are structured along with the curriculum for the all round development of the personalty and the inate talents of each child.
After every evaluation parents teachers meet is organised to keep regular contact with parents which helps the better development of child's personality in all aspects.
Outdoor activities/ tours / field trips.
Fully equipped Computer lab, Bio Lab, Physics Lab, Chemistry Lab and Mathematics Lab are Constructed as per requirement of CBSE norms.
Morning assembly is used as a means to impart moral values in the students by way of assembly activities like thought for the day, pledge, G.k. questions and moral story.
Qualified and dedicated staff as per CBSE norms and ideal students Teacher ratio.